vvvPUBLIC ADMINISTRATOR/PUBLIC GUARDIAN
vvvv
COUNTY OF SAN DIEGO HEALTH AND HUMAN SERVICES AGENCY
The Public Guardian conducts official investigations into conservatorship matters, and serves as the legally appointed guardian for persons, who have been determined by the Courts to be incapable of caring for themselves. These are generally older, frail and vulnerable adults who are at risk or have been a victim of abuse or neglect.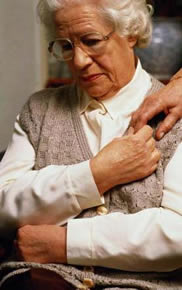 When appointed conservator of the estate, the Public Guardian manages the finances of the conservatee who has been found by the Court to be unable to manage them alone, or is susceptible to being taken advantage of financially by others. In this role, the Public Guardian locates and takes control of the conservatee's assets, collects income, pays debts and taxes and invests funds.
When appointed conservator of the person, the Public Guardian is responsible for making sure the conservatee has proper food, clothing, shelter and health care. Depending on the conservatee's ability to understand and make decisions, the Public Guardian may receive authorization from the Court to make medical decisions for the conservatee as well.
The Public Administrator is charged with investigating and administering the estates of persons who die with no will, or without an appropriate person willing or able to act as an administrator. The Public Administrator has the same duties and functions as private administrators which include:
• Protecting the decedent's property from waste, loss or theft
• Making appropriate funeral and burial arrangements
• Conducting thorough investigations to discover all of the decedent's assets
• Collecting all dues owed to the estate
• Ensuring all estate benefits are applied for and received
• Paying the decedent's bills and taxes
• Ensuring the estate is administered according to the decedent's wishes
• Locating persons entitled to inherit from the estate and ensuring these individuals receive their inheritance and maintaining a fully documented audit trail to make certain that each and every asset is accounted for and distributed appropriately.
The Public Administrator/Public Guardian Team
The Public Administrator/Public Guardian Team is comprised of approximately 40 high-energy, compassionate professionals from various disciplines who have been deputized to work on the Public Administrator/Public Guardian's behalf to protect elderly and disabled citizens at risk of abuse and neglect by safeguarding their assets, providing for their personal care and providing expert administration of decedent and conservatorship estates.
* Personal property auctions are scheduled every third Saturday of every other month starting in January. Please link to our FLYER
---

TEL- 619-427-4111 Email - Health@infooption.com
Salud+HealthInfo is for information and educational purposes only. You should not rely on this information as a substitute for personal medical attention, diagnosis or hands-on treatment. If you are concerned abut your health or that of a child, please consult your family's physician or health provider immediately and do not try to diagnose yourself.
Copyright © 2001-2006 Info Option Network