LETS WELCOME THIS CRISP AIR SEASON WITH FRESH A FEAST
"Autumn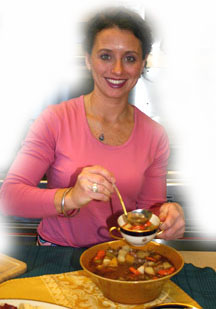 : The Harvest Time of the Year ! "
LETS WELCOME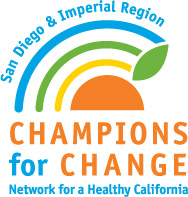 THIS CRISP AIR
SEASON WITH
FRESH A FEAST
It's Fall! The leaves and fields are beginning to change, the weather is getting cooler, and we're all getting into the swing of the new school year.
Let's celebrate all of these changes with fresh, healthy and easy menus prepared with the flavors of Fall by using market-fresh ingredients and uncomplicated cooking methods.
The Fall fresh-harvested fruits and vegetables welcome simple preparations that pay respect to nature's rich flavors with brilliant colors that inspire everyone for feeling in the mood for hot dishes, pies, casseroles, and slow cooker foods. All of these homey and comforting recipes make the food lovers look forward to enjoying from the beginning this colored season -- when fresh-from-the-garden ingredients become readily available to transform into simple, satisfying meals.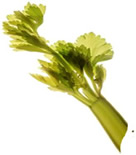 Health experts based in several epidemiological and clinical studies have suggested that a diet rich in fruits and vegetables lowers the risk of various diseases!
Health care professionals encourage all to consume at least five servings of vegetables each day and the whole year, in order to increase fiber intake, prevent cancer, reduce risk of heart disease,and decrease blood pressure.
When you prepare recipes that include a variety of types of vegetables, you receive th

e nutritional benefits of each. You will create not only culinary masterpieces but also foods that work together to increase and nourish your health!
So everybody knows that striving to get at least five servings of vegetables and four servings of fruit a day is one way to take charge of your health. But what we sometimes don't know is how to get the most nutritional value out of our fruits and vegetables and many people with great intentions make mistakes in this area because of their cooking methods.
Any time you can decrease the cooking time, temperature, and amount of water used, you are on your way to getting the most nutrition out of your produce straining the vegetables allows the nutrients to go down the drain with the water. If you do cook vegetables in water, even if you steam them, keep the water to use in soup stock and casseroles.
According to researchers at the University of California, studying data from nearly 18,000 participants in the National Health and Nutrition Examination Survey III,people who eat salads will tend to have above-average intakes of nutrients like vitamin C, E, folic acid, lycopene and carotenoids.
Researchers found that even one serving of raw vegetables a day moved people closer to getting the recommended amounts of vitamins A, E, B6 and folic acid. And as salad and raw vegetable intake increased, so did blood levels of vitamins C and E, folic acid and several carotenoids -- antioxidants that give yellow, orange and red hues to many vegetables and fruits.
Consumption of salads, raw vegetables with healthy dressings were "positively associated" with above average serum micronutrient levels of folic acid, vitamins C and E, lycopene and alpha and beta-carotene. Each serving of salad eaten was associated to meet the recommended

daily allowance for vitamin C among women with a 165 percent and 119 percent likelihood in men.
The researchers conclude: "Salad, salad dressing and raw vegetable consumption can be an effective strategy for enhancing nutritional adequacy and increasing vegetable consumption in the population at large."

Do you like the Seafood? The County of San Diego Health Department have a warning about eating raw oyters HERE

Salud + Health Info is for information and educational purposes only. You should not rely on this information as a substitute for personal medical attention, diagnosis or hands-on treatment. If you are concerned abut your health or that of a child, please consult your family's physician or health provider immediately and do not try to diagnose yourself.
Copyright © 2001-2006 Info Option Network