SAN YSIDRO HEALTH CENTER IS HELPING THE COMMUNITY
If you are: pregnant, breastfeeding or
have children under 5
Improve you and your family's health with
the WIC Nutrition Stars!

THE

STARS

NUTRITION PROGRAM
Helping mothers and your children Eat Well and Stay Healthy
• What I Can get from WIC:

Personal Counseling about nutrition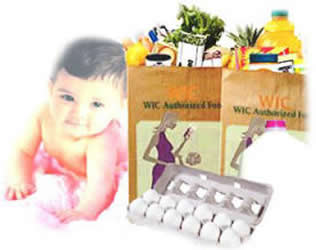 •

Nutrition and health education to help you and your family eat well and be healthy.
•

Special checks vouchers to buy healthy foods.
•
Support and help for breasfeeding.

•

Referrals to health care.
•

San Ysidro Health Center (619) 426-7966
•••••

• SAN YSIDRO • IMPERIAL BEACH • CHULA VISTA • NATIONAL CITY
To know more about our program and more about health services please visit

SAN YSIDRO HEALTH CENTER
ABOUT OUR PUBLICATION

Salud + Health Info is for information and educational purposes only. You should not rely on this information as a substitute for personal medical attention, diagnosis or hands-on treatment. If you are concerned abut your health or that of a child, please consult your family's physician or health provider immediately and do not try to diagnose yourself.